Save up to 30%
Best holiday rental deals Venice
19,320 welcoming holiday lettings from 56 holiday letting websites, such as Booking.com or VacationRentals.com, are listed in Venice. HomeToGo immediately sorts all of these holiday lettings so you can save up to 30%!
Recommended holiday lettings Venice
Rent a holiday home, apartment or cottage Venice from just $45 per night
Recommended pet-friendly holiday lettings
Best holiday homes with a patio or terrace
Top holiday lettings with fishing spots nearby
Popular holiday rental amenities Venice
Price and Availability Index in Venice
Holiday Letting Price Information Venice
We analysed price data and rendered them in this graph, which shows holiday letting prices for the next twelve months Venice. Venice is more expensive in May (11/05 - 18/05), where prices are on average $278 a night. Prices drop in January to an average of $214 per night (19/01 - 26/01).
Holiday Home Availability Information Venice
Our availability graph helps you identify the busiest months Venice. More people travel to Venice a week in January (04/01 - 11/01). So far, 30% of the rentals are occupied this week. It is easier to find a rental in a week of March (30/03 - 06/04), as only 11% of the accommodations are booked.
The weather Venice
Above are the weather conditions for Venice. In July maximum temperatures go higher than 29°. On the contrary, the coolest month is January. The rainiest month is July while the driest month is December.
HomeToGo's guide to Italy's Venice:Accommodation and travel guide – Apartments to rent in Venice
Oozing with class, heritage and romance the stunning Italian city of Venice is one of Europe's top destinations, especially for couples. Standing upon the marshy Venetian lagoon on which the historical built was first founded almost 1600 years ago, the city's unique charm has enchanted tourists for hundreds of years. The city is spread across an archipelago 118 islands in an original bid to escape barbaric invasion – it was believed that settling on many small islands would make it more difficult for any potential invaders.
Receiving over 18 million tourists a year, Venice boasts an impressive 400 bridges stretching over 117 canals. Venice's unique natural environment is becoming increasingly unstable, and the population has begun to dwindle as the risks of floods increase. As the city slowly disappears, tourists are increasingly attracted to bid farewell to one of the jewels of Europe. Check out HomeToGo's extensive accommodation options in Venice above and find some of the city's very best holiday apartments
Romantic accommodation and apartments in Venice
Accommodation is plentiful, made more so by the lack of full-time dwellers. Venice apartments are some of the nicest in Europe and you can get some really cheap holiday rental deals online. The city is accessible by foot, so there is no worry to factor in the location of your accommodation.
Couples should look to rent small studio apartments which are located across the compact city. Access to kitchen and household appliances ad a greater degree of flexibility to your stay and being in residential accommodation will allow you to explore more native areas of the city.
Groups or families can find cheap accommodation by splitting the cost of a holiday apartment amongst the party. On top of price, another benefit is being all together in one home, rather than spread across a faceless hotel. The larger apartments are found on the outskirts of Venice, but the compact nature of the city will allow you to still be within walking distance of the major attractions.
Did you know ?
The city attracts an average of 60,000 people a day, more than the current full time population.
The entire city, along with the Venetian Lagoon, is listed as an UNESCO world heritage site.
Famously known as the 'Floating City' it has been discovered the city is actually sinking over time.
Marco Polo, Vivaldi, and Casanova were all Venetian.
Venetian gothic, is the city's own unique type of architecture
Time to explore the city
The city is blessed with some great cultural and historical attractions. Start off in the city's stunning main plaza St Mark's Square. Offering sea views, the square is also surrounded by typical and beautiful venetian buildings and at the foot of these are many picturesque cafes. Take a trip up the squares bell tower, Campanile, to extend your great view across the city. This is an ideal place to really get a sense of perspective about what a fascinating and stunningly beautiful Venice really is. Behind the square you will find one of the main attractions of the city, St Mark's Basilica and this fascinating cathedral is well worth the short queue for a visit inside. The building also houses three museums which will help you to get a greater understanding of the religious history of the region, the top floor offers you another spectacular viewing platform and is best enjoyed on a clears summer afternoon. Finally next door to the cathedral you will find Doge's Palace. Built in the 1300's this beautiful gothic palace now houses some of the city's finest art.
Off the beaten track.
Many visitors would like to see Venice's underbelly, away from the droves of usual tourists. If this appeals to you we recommend you first head west from the centre to Dorsoduro next to the docks. He you will discover several interesting but relatively unknown churches namely – San Sebastiano, Sacristy and Angelo Raffaele. Offering Veneo-Byzantine architecture and beautiful pieces of art, these hidden gems are well worth a visit. To the east of the main tourist areas, you will come across the Venetian Arsenal. Built in the 1100's, former ship yard, now offers a peaceful space to relax away from the throng of visitors in the centre.
We compare more than 300 providers, including: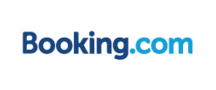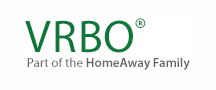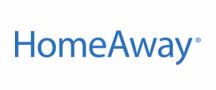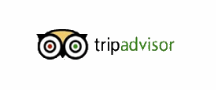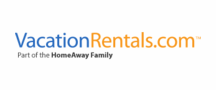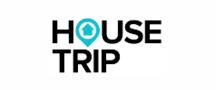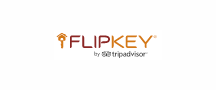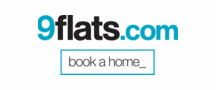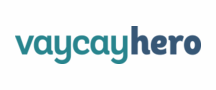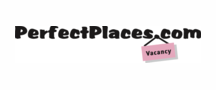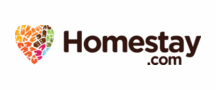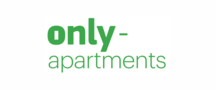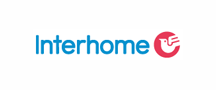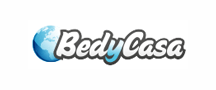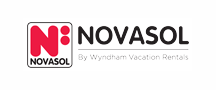 Top holiday destinations near Venice
Top Venice neighbourhoods