Choose the perfect holiday letting
Save up to 47%
Best holiday rental deals on the Sunshine Coast
Book the ideal accommodation for as little as $89 per night by searching through the 15 options on offer in Sunshine Coast Regional. HomeToGo allows you to immediately compare the prices of each property from different partner websites to discover the best price and save up to 47%.
Recommended holiday rentals on the Sunshine Coast
Rent a holiday home, apartment or cottage on the Sunshine Coast from just $89 per night
Vacation rentals with Wi-Fi
Vacation rentals and apartments with air conditioning
Apartments and vacation rentals with a kitchen
Popular holiday rental amenities on the Sunshine Coast
Finding a holiday rental that includes a pool shouldn't be too difficult in Sunshine Coast Regional. More than two-thirds of the accommodation options include one on offer. Apartment rentals with pools in Sunshine Coast Regional are a good choice for groups of 4 and cost, on average, $310 a night. In Sunshine Coast Regional, most of the rentals with a pool are located close to the water.
Accommodation options for your holiday on the Sunshine Coast
Enjoy some of Australia's best beaches with holiday houses on the Sunshine Coast
Home to spectacular rural hinterland, pretty villages, and renowned surf spots, Queensland's Sunshine Coast stretches from the coastal city of Caloundra near Brisbane to the Great Sandy National Park in the north.
With a plethora of hip cafés dotted throughout the area's towns, as well as great shopping and other attractions, the Sunshine Coast's holiday houses are ideal for either quiet escapes or an action-packed holiday at any time of the year.
While here, discover the region's vast beaches, Noosa Heads' thriving food scene, and plenty of natural treasures in the hinterland. You'll find a variety of holiday accommodation on the Sunshine Coast, ranging from chic apartments in complexes with pools, to modern bungalows near the beach. There's even plenty of pet friendly accommodation available. Better yet, it's easy to find Sunshine Coast holiday homes with fantastic self-catering facilities. So you can host a party, whip up a local seafood feast, or enjoy a beautiful family meal in privacy and comfort.
How to get to Sunshine Coast Regional?
Getting to Your Sunshine Coast Accommodation
Any holiday house on the Sunshine Coast will be about one hour from Brisbane by car. Simply head north and follow the Bruce Highway. Alternatively, you can reach the Sunshine Coast from Gympie via Mary Valley Road, or from Kilcoy-Beerwah Road if you're coming from the west. Brisbane Airport is one of Australia's biggest and busiest, with long-haul international flights and dozens of daily flights from every major Australian airport.
Sunshine Coast Airport, 10km north of Maroochydore, is a lot closer. But flights are far less frequent, with the only daily services being from Sydney and Melbourne. The train is also an option, with the Queensland Rail Citytrain service running from Brisbane to Landsborough and Nambour, taking just under two hours.
Where to find the best food on the Sunshine Coast?
What to eat on your holiday on the Sunshine Coast
The Sunshine Coast is a popular holiday destination, and as such, the area is home to a range of terrific restaurants serving all manner of cuisines. Inland in Montville you'll find the Long Apron, one of Australia's top restaurants and a great destination for the country's cooking. It might be a trek from your beachside accommodation, but the restaurant is consistently ranked one of the Australia's finest.
In general, you can find great food in the region's seaside towns. Make tracks to Noosa Heads for all manner of contemporary Australian spots. In the town of Maroochydore, you can dine at a number of great Asian restaurants, including Thai and Japanese options. Asian cuisine has influenced Australia's kitchens just as much as European cooking, and in general, you'll be able to find a number of delicious options reflecting the tastes of both parts of the world.
What are the best activities for families on the Sunshine Coast?
Holidays with kids on the Sunshine Coast
Popular attractions, beautiful beaches, and natural wonders all contribute to the Sunshine Coast's laid-back lifestyle. Ideal for outdoor recreation, shopping, and sightseeing, there are also a number of kid-friendly activities to do up and down the coast. In Yandina, the Ginger Factory is a charming theme park centred on, well, ginger. Learn everything you ever wanted to know about the root, take a boat ride, and enjoy more typical amusement park rides once your educational tour is done.
At Underwater World in Mooloolaba, you can visit an oceanarium, wildlife sanctuary, and marine mammal park. This fun, educational destination showcases the mysterious and colourful creatures that inhabit Australia's rivers and oceans. Also in Mooloolaba, you'll find the town's main beach is a great spot for a family day out. The waves are typically not too high, there's a lifeguard on duty, and nearby playgrounds mean your kids couldn't get bored if they tried. Showers and restrooms also make this particular spot convenient for those with little ones in tow.
What are the best nightlife spots on the Sunshine Coast?
Where to go out on the Sunshine Coast
Nightife in this part of Queensland tends toward the casual, as pubs and low-key music venues are the name of the game. Three towns in particular offer great options: head to Mooloolaba, Alexandra Headland, or Noosa Heads for nights out at chill bars and the like.
In Mooloolaba, for example, Lot 104 is a café by day and cocktail and wine bar by night. Also in town, both the Pub and O'Malley's are great, straightforward options for watering holes. Over in Alexandra Headland, 10 Toes Brewery is ideal for partaking in local brews, while Alex Bar and Grill is popular for, well, its bar (as well as its burgers). In Noosa Heads you'll find a plethora of places to go out, but a few spots to get you started include Rolling Rock, the pub and beer garden Soda (which has a downstairs dance floor with a DJ), and Miss Moneypenny's.
What are the best events and festivals on the Sunshine Coast?
Events to check out while visiting the Sunshine Coast
Depending when you book your Sunshine Coast accommodation, you might be able to check out one of the area's great yearly events. The Horizon Festival of Arts and Culture, which takes place at the end of August and beginning of September, for example, offers culinary delights, workshops, talks, visual art exhibits, and musical performances, all held across the region.
Also held in August, the 7 Sunshine Coast Marathon makes the most of the area's winter running conditions. If you're not up for the long haul, you and the kids can still take part in the 2km family fun run that kicks off in Alexandra Headland.
For something more cultural, for two weeks every year in July, Noosa Heads stages Noosa Alive!, a terrific festival featuring theatre, music, dance, literary, and film events. Presenting both Australian and international creators, Noosa Alive! is a vibrant, well-respected festival of culture.
What are the benefits of self-catering on the Sunshine Coast?
Self-Catering Accommodation on the Sunshine Coast
There is a wide range of Sunshine Coast accommodation available for your holiday. If you've got a large group to entertain, and an army to feed, find yourself a multi-room house equipped with a modern kitchen with induction stove top, double oven, large fridge and separate freezer, plus a huge dining area and outdoor terrace.
If you prefer something a bit cosier, there are plenty of family-friendly apartments close to the beach that have fully equipped kitchens and enough storage space to stock groceries for the whole holiday. Your Sunshine Coast accommodation will never be far from a supermarket, either. And there are plenty of farmers' markets, fishmongers, and local artisan shops to stock up on delicious local produce, too!
We list offers from thousands of providers, including: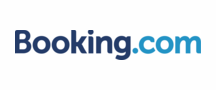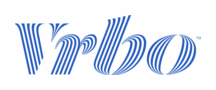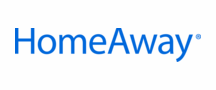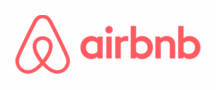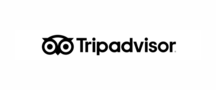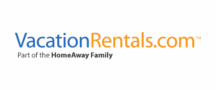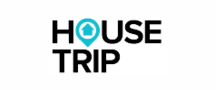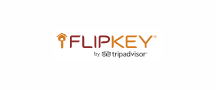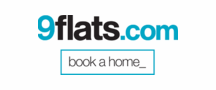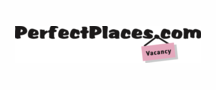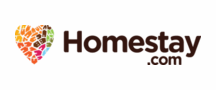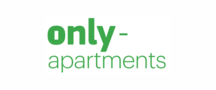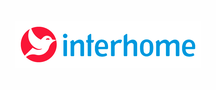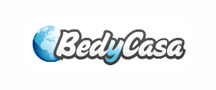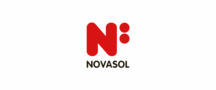 Explore More Holiday Ideas