Choose the perfect holiday letting
Save up to 58%
Best holiday rental deals in Port Macquarie
1,393 amazing accommodation options from 16 holiday letting websites are listed in Port Macquarie with prices starting at $80 a night. With HomeToGo you can instantaneously search and compare the prices of each property from numerous holiday letting websites to discover the best deal and save up to 58%.
Recommended holiday rentals in Port Macquarie
Rent a holiday home, apartment or cottage in Port Macquarie from just $80 per night
Vacation rentals and apartments with air conditioning
Apartments and vacation rentals with a kitchen
Vacation rentals with Wi-Fi
Popular holiday rental amenities in Port Macquarie
Check above for the most commonly chosen filters in Port Macquarie and the number of rentals that provide the corresponding amenity. Port Macquarie is the ideal destination to book a property if you need internet access during your holidays or you never miss an episode of your favourite show, as the most common amenities are internet and TVs. Fewer accommodation options in Port Macquarie are available if you want a letting with a sauna or you're looking for a pet-friendly rental , as saunas and pets allowed are not very popular features in Port Macquarie.
The weather in Port Macquarie
7-Day Weather Forecast in Port Macquarie
Accommodation options for your holiday in Port Macquarie
In Port Macquarie, apartment rentals are the most common type of accommodation on offer. Additionally, the average price of this specific accommodation type is $255 a night, with an average area of 80 m². Moreover, these properties tend to be great for medium-sized groups and families, since most can welcome 5 people. Travellers looking for something other than apartment rentals can also find many hotel rooms, which are the second most popular type of accommodation in Port Macquarie. These properties cost $313 per night , on average, and have an average size of 63 m².
Kick back and relax in a Port Macquarie beach house
Port Macquarie has the wild natural beauty that is typical of Australia, but with all the conveniences of a mid-size coastal city. You'll find convenient options for every traveller, whether you're a family that needs plenty of activities to keep the kids happy or you're just looking to relax but still be comfortable.
Port Macquarie is known for its wide beaches with pristine facilities, whale watching opportunities, and adventure sports. The town is also very proud of the fact that it has the largest population of koalas on the east coast.
Port Macquarie has a wide choice of accommodation available, with beautiful beach houses and spacious holiday homes where you can spread out, relax, and enjoy your vacation. If you're travelling with pets, you'll even find plenty of pet friendly accommodation options to choose from. Wherever you book your Port Macquarie accommodation, you won't be far from amazing beaches, unique wildlife encounters, and enjoying outstanding annual events.
Where to find the best food in Port Macquarie?
What to eat in Port Macquarie: local and organic cuisine
Port Macquarie is a foodie's paradise, with fresh organic produce, wine and coffee that's locally sourced. After you've spent a day swimming on Town Beach, sip some local wine at the Botanic Wine Garden nearby. Also close by is Drury Lane Eatery, a farm-to-table breakfast and dinner place that encourages family style meals.
If you're up for a trip out of town, there are numerous wineries, organic farms where you can shop and dine on the spot. Rockin' Oysters is a string of oyster farms near Camden Haven. Call ahead for a tour and sample some of Australia's most famous oysters right on the spot.
A half hour drive from town is Bago Maze and Winery, where you can let the kids wander in a hedge labyrinth while you sample some wine. Little Fish Cafe and Restaurant is a 10-minute drive from downtown Port Macquarie. It's a lush garden setting overlooking the Innes Lake Estates Vineyards where you can dine on simple, fresh, French-inspired cuisine.
What are the top sights in Port Macquarie?
What to Do on Your Port Macquarie Holiday
Whether you rent a spacious beach house or cosy bungalow, Port Macquarie accommodation is perfect for a New South Wales getaway. For safe family swimming, it's hard to beat Flynns Beach, which has patrolled swimming, shaded picnic areas, and is an easy walk from town. For surfing, Town Beach has reliable waves and a lot of surf schools, so it caters to all ability levels. For a more challenging option, try Lighthouse Beach, south of town.
Port Macquarie is also a wildlife haven. Thousands of humpback whales migrate along the coast between May and November. The rarer southern right whale also passes through. Take a whale-watching boat trip from the harbour to see whales breaching the water right in front of you! Port Macquarie also has the largest population of koalas on Australia's east coast. Visit the renowned Koala Hospital and the koala breeding centre at Billabong Zoo.
What are the best activities for families in Port Macquarie?
Activities with children
Port Macquarie has enough activities to keep any kid happy: sea shelling and swimming on one of its 17 beaches, a koala hospital, a koala sculpture trail, horseback riding, a rainforest walk, the Timbertown heritage park, dolphin and whale watching, and sea boat cruises.
Koalas are at the heart of Port Macquarie's culture. The Koala Hospital is a not for profit research and rehabilitation centre for koalas that is open to the public every day of the year. Go see the koalas up close every afternoon around feeding time with a guided tour. There's also the world famous Koala Sculpture Trail, a scavenger hunt style trail around Port Macquarie of koala statues, painted by local artists and residents. It's a sight your child will never forget.
Where are the unique attractions in Port Macquarie?
Day trips from Port Macquarie
If you want to escape the city for a day, a Port Macquarie holiday rental will also give you a great base to explore some more remote nature spots and quaint villages.
An hour and a half south of Port Macquarie is Camden Haven, a small port village at the mouth of Camden River. The drive down to Camden Haven has dramatic coastal views and plenty of stops for fresh seafood meals. And then there's the UNESCO World Heritage site of Lord Howe's Island, accessible by flight from Port Macquarie. A tiny island with only a few hundred inhabitants, Lord Howe's Island is a pristine paradise of coastal reefs, volcanic remnants, lush forest and sparkling blue water.
What are the best events and festivals in Port Macquarie?
Events to Check Out While Visiting Port Macquarie
For active holidaymakers, Port Macquarie hosts the Mountain Bike Festival of Australia every June, the Aussie Endurance Mountain Bike Championships in October, and the prestigious IRONMAN Australia in May. Kids can also have a go at the adjacent IRONKIDS Port Macquarie event, for children aged five to 13. Another great family event is the Hello Koalas Festival in June. This is the world's first festival dedicated to our iconic, endangered furry friends.
Food lovers certainly won't be disappointed, either. Don't miss Tasting on Hastings, an annual culinary and cultural showcase of the region's farmers, artisan producers, brewers, winemakers, and chefs that takes place in October. And carnivores can't miss the popular annual Meat and Greet outdoor barbecue event under the stars, held every July at Cassegrain Winery. During summer, watch the pros at one of many annual surf competitions, or spend a fun day out at Festival of the Sun music festival.
Frequently Asked Questions
How much should I expect to pay for a holiday letting in Port Macquarie?
When visiting Port Macquarie, you can find holiday rentals from as little as $80 per night.
What holiday rental amenities do people typically look for when visiting Port Macquarie?
The top accommodation priorities for visitors to Port Macquarie are internet, TVs and pools.
How many accommodation offers are there in Port Macquarie?
There are 1,393 holiday rental offers in Port Macquarie, with plenty of Apartment rentals and Hotel rooms available.
Are pets permitted in holiday accommodation in Port Macquarie?
There are 42 pet-friendly holiday accommodation offers in Port Macquarie, costing $349 per night on average.
We list offers from thousands of providers, including: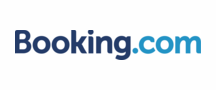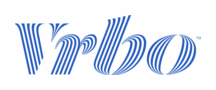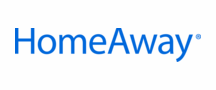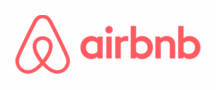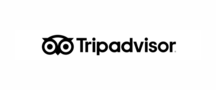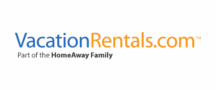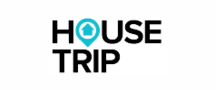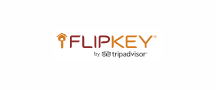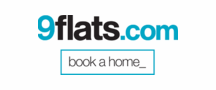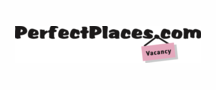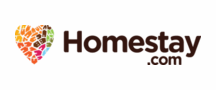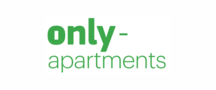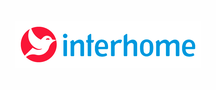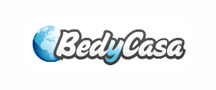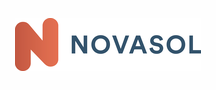 Top holiday destinations near Port Macquarie
Explore More Holiday Ideas