Choose the perfect holiday letting
Save up to 25%
Best holiday rental deals in Mudgee
408 beautiful holiday rentals from 11 holiday letting websites can be booked in Mudgee with prices starting at $94 a night. With HomeToGo you can easily search and compare the prices of each rental from various providers to discover the best deal and save up to 25%.
Recommended holiday rentals in Mudgee
Rent a holiday home, apartment or cottage in Mudgee from just $94 per night
Most popular holiday houses with a fireplace
Apartments and vacation rentals with a kitchen
Vacation rentals and apartments with air conditioning
Popular holiday rental amenities in Mudgee
Travellers who are looking for a pet-friendly accommodation will find Mudgee convenient, since many lettings are pet-friendly. Cabin are the most pet-friendly property type in Mudgee. Also, a night in a pet-friendly property there is, on average, $592. There's no need to look exclusively outside the city for a rental, as a few of the pet-friendly properties are very central (less than 2 kilometres from the city centre).
Accommodation options for your holiday in Mudgee
Explore World Heritage wilderness with holiday rentals, bed and breakfasts and other accommodation in Mudgee
Nestled on the banks of picturesque Cudgegong River and approximately 266km northwest of Sydney, Mudgee is a charming country town in New South Wales. Self-catering holiday cottage or a cosy bed and breakfast in Mudgee will give you the an ideal base to explore the area's spectacular heritage streetscapes, fabulous wineries, natural landscapes, and vibrant shopping precincts.
Getting to Your Mudgee Accommodation
In the heart of Australian wine country in the Cudgegong River Valley, Mudgee is around 270km northwest of Sydney. Despite its rural location, it is still easily accessible from major cities along the east coast.
The easiest way to reach your accommodation in Mudgee is by car. From Sydney, take the Great Western Highway passing by the Blue Mountains heading towards Lithgow and you'll see the signposts for Mudgee. If you're coming from Newcastle, take the Bylong Valley Way via Maitland and exit at Sandy Hollow towards the town.
Cut your journey time to your holiday house by hopping on a plane to Mudgee. FlyPelican operates services between Sydney and Mudgee Airport with flights taking just 50min.
Alternatively, you can ride the Western XPT train from Sydney to Lithgow and then catch a coach service to Mudgee. These routes typically take around five hours and 20min.
Where to find the best food in Mudgee?
What to eat on your Mudgee holiday
Located on Market Street, Isabella's Trattoria offers delicious Italian fare in a relaxed atmosphere. Some must-try dishes include prawn chorizo, chicken parmigiana, osso bucco, and calamari.
Phoebe's Restaurant serves a wide selection of delectable dishes and local wines to suit every taste and budget. Meanwhile, the Zin House offers seasonal cuisine in an intimate setting overlooking vineyards and farmland.
What are the best places to discover the arts and culture of Mudgee?
Mudgee's cultural highlights
Located at the Mudgee railway station, Art & Crafts Mudgee contains a range of paintings, sketches, jewellery, leatherwork, ceramics, and apparel by local artists. You'll also want to check out the Colonial Inn Museum's collection of over 60,000 items dating back to the 19th and 20th centuries.
Mudgee Art House, a café and gallery, has an extensive collection of fine art prints by renowned artists Toni Behrens and WarBëhr. It also hosts various art workshops for the region's artistic community. Stony Creek Studio, on Wollar Road, has a fantastic selection of paintings by Ross and Judy Kurtz.
What are the best activities for families in Mudgee?
Family Holidays in Mudgee
Mudgee may be in the heart of New South Wales wine country, but that doesn't mean you can't enjoy a great family holiday here. To start, explore the region by bike on the excellent cycling routes through the rolling vineyards, which aren't too challenging for children.
You can take a walk on the wild side by taking your little ones on a picturesque hike through the Drip Gorge. A special place for the indigenous Wiradjuri People, this popular national park is home to the famous 'Great Dripping Wall', a sandstone wall that cascades with water after a few days of rainfall.
Your younger kids will also love the Mudgee Miniature Railway, which runs on selected dates year-round. It is quite inexpensive for unlimited rides and makes for adorable photos.
Where are the unique attractions in Mudgee?
Sights and activities in Mudgee
As you stroll through Mudgee's centre, you'll spot a range of heritage buildings – make sure to check out the town hall, clock tower, post office, and the Regent Picture Theatre. For some relaxation, head to Lawson Park. Set by the Cudgegong River, the area offers a swimming pool and kids' play areas.
The Windamere Dam area, southeast of Mudgee, is perfect for camping, fishing, sailing, canoeing, and swimming. Alternatively, try to spot emus, kangaroos, wombats, red-necked wallabies, turquoise parrots, and more at Goulburn River National Park.
We list offers from thousands of providers, including: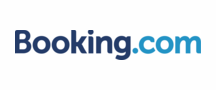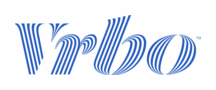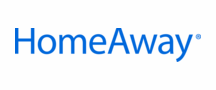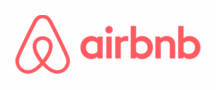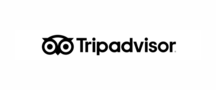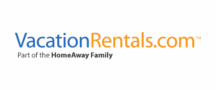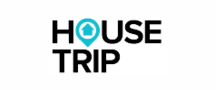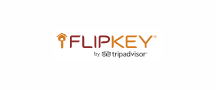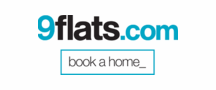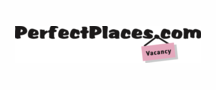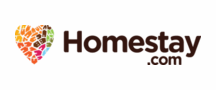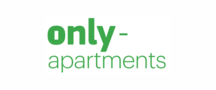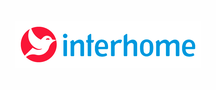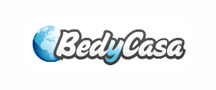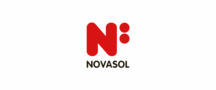 Top holiday destinations near Mudgee
Explore More Holiday Ideas