Choose the perfect holiday letting
Save up to 32%
Best holiday rental deals in Mosman
Recommended holiday rentals in Mosman
Rent a holiday home, apartment or cottage in Mosman from just $125 per night
Best vacation rentals with a balcony
Vacation rentals and apartments with air conditioning
Most popular holiday houses with a fireplace
Popular holiday rental amenities in Mosman
Our selection of filters will help you find the perfect holiday letting in Mosman Municipal Council. You can easily find a holiday letting fitting your needs in Mosman Municipal Council if you need internet access during your holidays or you never miss an episode of your favourite show, since most rentals include internet or TVs. Fewer holiday rentals in Mosman Municipal Council are available if you want to go fishing or you want a rental with a jacuzzi , as fishing and jacuzzis are not very common amenities in Mosman Municipal Council.
7-Day Weather Forecast in Mosman
Accommodation options for your holiday in Mosman
In Mosman Municipal Council, more than half of the 183 holiday properties are apartment rentals, which represent 53.55% of its available properties. In addition, the median size of apartment rentals in Mosman Municipal Council is 57 m², and they cost, on average, $495 per night. Furthermore, the majority of apartment rentals in Mosman Municipal Council can accommodate 4 people, which makes Mosman Municipal Council a wonderful holiday spot for medium-sized groups and families. You could also search and find other property types in Mosman Municipal Council. House rentals are, for example, another popular property type in Mosman Municipal Council with 45 offers listed. Our data reveals that the average price of house rentals is $1,457 a night for an area of 202 m².
Mosman holiday accommodation puts you in the lap of luxury
Situated on Sydney's lower north shore, Mosman is the city's heart of luxury. Home to Sydney's movers and shakers, Mosman has large, stylish houses and luxurious holiday accommodation. While some have their own piers and most have their own swimming pools, they all hug the coastline, overlooking Sydney Harbour's azure blue waters.
Just 8km from the city's business district, Mosman is full of leafy boulevards, lush green gardens, with million-dollar views of Sydney's greatest icons, the Harbour Bridge and the Opera House.
Where to find the best food in Mosman?
Discover amazing fine-dining options in Mosman
What better way to finish your holiday in Mosman than indulging in some fine dining? Mosman has a wealth of elegant culinary options, with the most popular being Ormeggio at the Spit, Ripples at Chowder Bay, Bistro Mosman, and Aqua Dining at Milson's Point. Take in the romantic view of the city lights glittering on the harbour as you dine. While most restaurants serve continental cuisine, you can also find other options, such as Japanese, Asian, and Indian.
The restaurants often serve the catch of the day. Indulge in some fresh crayfish, local Moreton Bay bugs, Kilpatrick oysters seasoned to your liking, or just fish and chips. There are gluten-free and vegetarian options as well.
Whatever your meal, make sure to accompany it with Hunter Valley wine – the Sémillon, Chardonnay, Shiraz, and Verdelho are the most renowned. After dinner, head off to Lavender Bay for a short but picturesque walk to the end of the Harbour Bridge to watch the glittering city lights and end another fabulous day.
What are the best places to discover the arts and culture of Mosman Municipal Council?
Enjoy a bit of skinny-dipping at Mosman's nude beaches
Sydney is blessed with a long and curving shoreline with an amazing number of beaches and alcoves. Mosman has its own set of beaches, many of which are hidden or enclosed within the Sydney Harbour National Park. Among these are a few naturist beaches, where you can throw off your towel and sarong.
The most popular nude beaches in Mosman are Cobblers Beach and Obelisk Beach, where the shallow waters teem with sea life and are great for snorkelling. Other naturist beaches nearby include Lady Bay and Camp Cove. If you're a more modest sun worshipper, head to Manly or Clontarf, which also encapsulate Australia's beach culture.
Make sure to partake in some beer and a barbeque on the beach. If you are into snorkelling and diving, check out Cabbage Bay nearby, home to parrotfish, cuttlefish, and the rare but beautiful leafy sea dragon.
What are the best activities for families in Mosman?
Marvel at Australia's marsupials at Taronga Zoo
The Mosman Municipal Council is home to Australia's favourite zoo, the award-winning Taronga. Here, see –and perhaps even cuddle – some of Australia's unique marsupials, including kangaroos, wallabies, koalas, Tasmanian devils, echidnas, and wombats. Children will enjoy watching the fabulous seal and bird shows, feeding giraffes, pelicans, and kangaroos, hugging koalas, and posing with snakes.
At the zoo, don't forget to take that quintessential selfie with the giraffes and Sydney Bridge in the background. Other must-sees include the beautiful Sumatran tigers in their unique display and the rich collection of Australian parrots and finches, snakes, and amphibians. As you leave the zoo, take the cable car down to the Taronga Ferry for a wonderful finish to your day. If you have the energy, go for a bushwalk on Bradley's Head walking track, which starts at the ferry terminal and winds through hidden beaches and green bushlands all the way to Taylor's Bay.
Where are the unique attractions in Mosman?
Cruise on Sydney's majestic harbour
Start your holiday in Mosman with a cruise on the gorgeous waters of Sydney Harbour, preferably at sunset. Feel the wind in your hair and sip champagne as you absorb the city's dusky colours and best views. Wonder at the Sydney Opera House, Harbour Bridge, Royal Botanical Gardens, Barangaroo's business towers and parks, SEA LIFE aquarium, and maritime museum. Listen to the history of this beautiful city as you pass by the old wharves now converted into stylish restaurants.
Take a slightly longer cruise to Manly Beach and explore more of the city's sparkling coastline. On the way, watch for world-famous Taronga Zoo, Hornby Lighthouse (Australia's second oldest), Rushcutters Bay, the posh Vaucluse suburb, and North Head's green hills. If you're travelling during the whaling migration season (May to November), you might spot humpback whales or even bottlenose dolphins!
Frequently Asked Questions
How much should I expect to pay for a holiday letting in Mosman?
Prices for Apartment rentals and Hotel rooms for holidays in Mosman start at $125 per night.
How many holiday accommodation offers will I find in Mosman?
There are loads of options for holiday accommodation in Mosman, with 155 offers available.
What holiday rental amenities do people typically look for when visiting Mosman?
The most popular holiday letting amenity in Mosman is internet, followed by TVs in second place and dishwashers in third.
How many accommodation offers are there in Mosman?
You can browse 155 holiday lettings in Mosman, and find great deals from $125 per night.
Are pets permitted in holiday accommodation in Mosman?
Yes, there are 1 pet-friendly holiday rentals in Mosman.
We list offers from thousands of providers, including: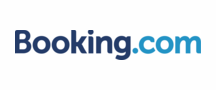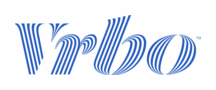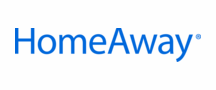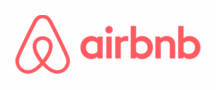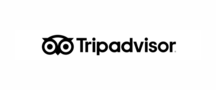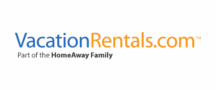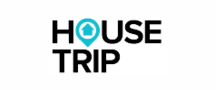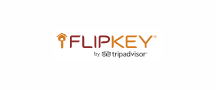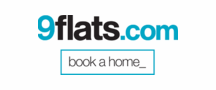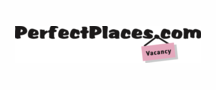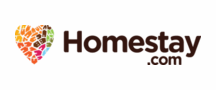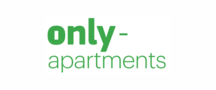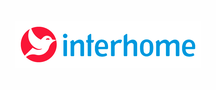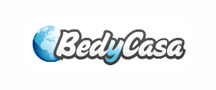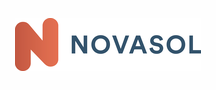 Explore More Holiday Ideas