Save up to 49%
Best holiday rental deals Manly
3,620 welcoming properties from 25 partner websites, such as VRBO or TripAdvisor, are currently available in Manly. By directly analysing these holiday lettings, HomeToGo features the most economical offers and the most popular properties in Manly.
Recommended holiday lettings Manly
Rent a holiday home, apartment or cottage Manly from just $50 per night
Best holiday lettings with a pool
Best holiday homes with a patio or terrace
Most popular holiday lettings with a fireplace
Popular holiday rental amenities Manly
Price and Availability Index in Manly
Holiday Letting Price Information Manly
We analysed holiday cottages, homes and apartments to display a price graph showing the average price per night Manly. Manly, prices can go up to $449 (22/12 - 29/12). The week with the lowest average prices is in September (07/09 - 14/09).
Holiday Home Availability Information Manly
Check how busy Manly is with our availability graph. The week with the highest booking rate is in December (22/12 - 29/12). Only 35 of the rentals are still available. It is easier to find a rental in a week of April (20/04 - 27/04), as only 41% of the accommodations are booked.
The weather Manly
Check out the climate diagram for Manly. The highest average temperatures are in the month of January. On the other hand, you could have temperatures dropping under 9° in July. The rainiest month is January while the driest month is July.
Holiday Rentals & Accommodation in Manly
. Vast Manly bay has been a tourist hotspot for many years. The Pacific Ocean beach resort is popular for many reasons: its laid back attitude, excellent surfing opportunities, shopping scene and sophisticated high class accommodation. It is considered to be one of the premier tourist destinations on the East Coast of Australia. Most of the people who visit Manly are Australians looking for some great sand and surf. The resort is home to an array of luxurious and spacious accommodation, with spectacular views over the bay.
About
The suburb itself stretches approximately 17 kilometers and sits just north of Sydney's central business district. The suburb was named after the supposedly manly behaviour and confidence of the Indigenous people who lived there. Although Manly is probably most well known for the large stretch of beach where most of the tourists flock, it is also home to several other smaller sandy beaches and the Manly Freshwater World Surfing Reserve.
Where to Stay
Over the recent years renovations in Manly have meant more and more accommodation has sprung up. The foreshore is now lined with high-rise buildings and apartments, but high-rise development has been limited since the 1970s and there has been much more of a move towards apartments and villa rentals in the way of holiday accommodation. Today, as a premier resort, Manly prides itself on its hospitality. Some of the accommodation in the area is like that of film set
Things to see and do
Manly is a tourist resort. But it is also a place where tailored manmade elegance meets impressive natural beauty. One of the main activities to do if you're visiting the area is to enjoy Manly Beach. The tourist board describes Manly beach as the perfect family beach, but there are many Manly attractions. If you don't fancy sunbathing or trying your hand at surfing however, you can always explore some of the smaller beaches around the area or check out the Manly Sea Life Sanctuary, where many animal conservation projects are currently in progress. The North Head Sanctuary is also worth checking out; 10km of walking track and virtually untouched bushlands provide a great escape from the crowded beaches. The Manly to Spit Bridge Walk provides an excellent opportunity for whale watching. Completing the entire walk takes 3-4 hours, but it can also be done in sections. Manly is also well well connected by ferry to Sydney, so if you're done with the beach and surrounding area and fancy a bit of cultural exploration, it is perfectly possible to hop on a ferry and head to the city for a day. One of the better ways to explore Manly is by bike tour. Renting a bike in Manly is cheaper than in Sydney and there are many bike and tandem rentals available throughout the resort.
Shopping
Manly is home to a thriving shopping scene, with a strip of high street stores. You can find everything here from clothing and fashion to books, music, DVDs and souvenirs. The Manly Arts and Crafts Market is also a great place to find unique handmade gifts and works inspired by the local culture and landscape, such as jewellery, paintings, photography and sculpture. The market is open every Sunday from 10am-5pm. If you're looking for something specific to take back home as a gift for friends or family, Souvenir World is a great place to check out.
Cuisine
When it comes to places to eat, Manly has a whole range. If you want to stick to Australian cuisine, Q Station near the harbour offers freshly prepared modern Australian dishes cooked by a world class chef. If you'd prefer to go for something a bit more adventurous, Guzman y Gomez Manly Wharf brings the spicy Mexican flavours to Australia. In terms of places to drink, when in Manly, you have to pay a visit to the 4 Pines Brewing Company, the only place to serve locally brewed beer.
Getting To Manly
Manly is known as the 'gateway to the scenic beauty of the Northern beaches'. It is easy to get there as so many ferry services run into the bay. Manly is only a 30 minute ferry ride, 17 minutes by fast ferry, from Sydney and ferries have been serving the route since 1855. As well as fast ferry, you can also travel to the resort by Water Taxi; there are over 5 different Water Taxi service providers. Of course, you can also drive or take the bus to Manly. If driving from the airport the route takes approximately 40 minutes.
We compare more than 300 providers, including: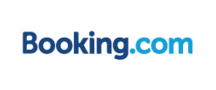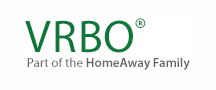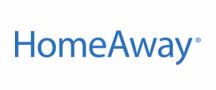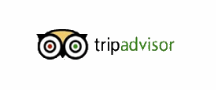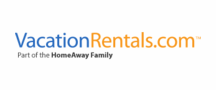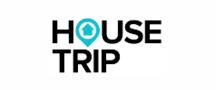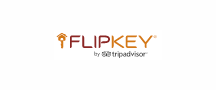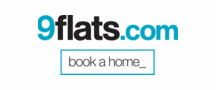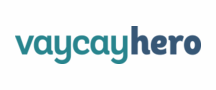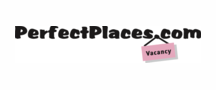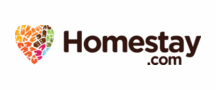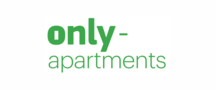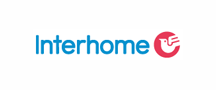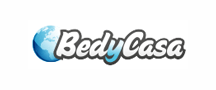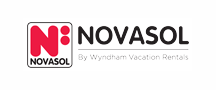 Top holiday destinations near Manly