Choose the perfect holiday letting
Save up to 67%
Best holiday rental deals in Hunter Valley
Recommended holiday rentals in Hunter Valley
Rent a holiday home, apartment or cottage in Hunter Valley from just $75 per night
Vacation rentals and apartments with air conditioning
Apartments and vacation rentals with a kitchen
Vacation rentals with Wi-Fi
Popular holiday rental amenities in Hunter Valley
Rentals can be selected based on various criteria. Above, you will find the total number of properties that include a particular amenity in Hunter Region. You can easily compare and find a letting fitting your needs in Hunter Region if you want to tune out with some TV time or you need internet access during your holidays, since most lettings include TVs or internet. You can even find properties if you travel with your pet (326 rentals include pets allowed in Hunter Region) or you want a letting with a sauna (294 rentals with saunas).
The weather in Hunter Valley
7-Day Weather Forecast in Hunter Valley
Accommodation options for your holiday in Hunter Valley
More than a fifth of the accommodation options (20.83%) in Hunter Region are apartment rentals. They are the most common properties on offer there. Additionally, the median size of apartment rentals in Hunter Region is 93 m², with a median price of $350 a night. Furthermore, these rentals are optimal for medium-sized groups and families, as that is the average number of guests that apartment rentals are able to welcome in Hunter Region. If you would like to rent something else, you could find alternative offers, such as house rentals, which are the second most popular type of accommodation in Hunter Region. House rentals in Hunter Region are 157 m² on average, with prices averaging $634 a night.
World-Class Wine Festivals Await in Australia's Hunter Valley
Although holiday cottages in Hunter Valley are just under two hours' drive from Australia's capital, you'd be hard-pressed to find a more bucolic spot. The area's world-famous wineries look out on acres of verdant vines, swollen with rotund, rubicund grapes. It's not just a destination for wine lovers, though. There are exceptional restaurants to be enjoyed, sublime spas to unwind in, and family attractions such as a storybook garden to discover.
How to get to Hunter Region?
Getting Around the Hunter Valley
The Hunter Valley is best reached by car from Sydney. It's also best to have a car if you want to thoroughly explore the area, though you can also get around fairly effectively on bicycle. If this is the case just remember to book accommodation fairly close to the wineries!
Where to find the best food in Hunter Valley?
Wine, glorious wine
The fecund soils of Hunter Valley have produced some of the world's most cherished wines. The oldest wine region in the country, Hunter Valley is a must for expert oenophiles and wine novices alike. Combining established vintages with innovative new growers and makers, Hunter Valley will put every aspect of winemaking at your fingertips. Stroll through acres of vineyards beneath the valley's blue, rolling mountain ranges. Take a winery tour and learn about the process, enjoy a wine tasting, or simply sit back and enjoy a glass at your new favourite restaurant.
How about brushing up on your culinary skills at Hunter Valley Cooking School? You'll gain new skills from expert chefs and work with delicious local ingredients. What's more, you'll enjoy the fruits of your labour with a glass of local wine after your cookery session is complete. Don't miss out on Hunter Wine Theatre, a unique wine tasting where you can learn about wine production on the theatre's big screen while tasting local wines.
More about the Hunter Valley Wineries
It's most likely you're in the Hunter Valley to tour some wineries, and if you aren't, you should go to at least one. There are a lot to choose from, (about 150 if you're counting) each with a distinctive way of making and showing their wines. Tasting wines and eating platters of delicious local foods is the main activity, and is a decadent way to spend an afternoon. Near Cessnock is the family run Calais Estate, based in an gorgeous old sandstone country manor. Enjoy an afternoon of winemaking, tasting and touring the winery before selecting your favourite bottle and finding a quiet spot in the vines to enjoy it and a delicious platter of gourmet cheese and other delicacies. Tyrell's is one of the oldest and best loved wineries in the Hunter. Australian owned and operated since 1858, they take great pride in their history and grapes. Take a tour and see the original bark hut built by Edward Tyrell over a century ago before doing some tasting in the Cellar Door (tasting room). For something a bit different, head to the Krinklewood Biodynamic Vineyard. The husband and wife owners produce certified biodynamic wines using only grapes grown in their Broke Vineyard. By letting their vines naturally ripen over time, the grapes produce wine with an intense flavour and as experts will attest, one that is distinct to this particular location.The gardens of their vineyards and homestead have been landscaped in a rural french style and complete a picturesque day of eating and drinking.
What are the top sights in Hunter Valley?
Exploring the Hunter Valley
Though the Hunter Valley is best loved for it's wineries, there are a wealth of other things to do. Wollombi (near Cessnock) is a lovely and historic village with some beautiful cottages and a small museum. It's a good spot for lunch, or as a base if you want to explore Mt Yengo, an important Dreaming site for local Aborigines. In the Mt Yengo National Park there are several sites of where rock carvings have been found, among them Devils Rock, the spot where the god Biamie is said to have stepped. A hot air balloon flight is another popular activity, and its easy to understand why. Out here the air is clear, and when you're up high you can see the coast and the woody hills of Yengo National Park, with the picturesque rows of the wineries and farms below. There a a number of excellent operators, so check with your host to see which departs closest to your accommodation. For horse mad kids and adults, Hunter Valley Horse Riding and Adventures is a great day out and a good way to see the terrain. They have horses and trails for all abilities and will tailor the ride to your needs. The best time of day to ride is at sunset - you'll be out of the sun, and get to see kangaroos and wallabies feeding in the grasslands. If you've had enough of being active in the Hunter and just want to wind down, visit a spa. Golden Door Spa Elysia in Pokolbin is well known Australia wide as the biggest day spa in NSW with a huge range of decadent massages and treatments. This is a good one for couples - you can book your massages together and spend the rest of the day hanging out in the spas and steam rooms.
What are the best activities for families in Hunter Valley?
A confection of children's entertainment
Besides its acres of exceptionally beautiful scenery in blissful areas such as Singleton and Hermitage, Hunter Valley's unique attractions make it a paradise for the little ones. Where else can you take a candy-making class? Your family will be delighted by the opportunity to learn the art of confection from a top chef. Little Willy Wonkas of the world will be thrilled by this class, during which they can learn to create famous Australian Rocky Road and indulge their sweet tooth.
At Christmas time, Hunter Valley's elaborate gardens are even more magical than usual. Throughout the summer months, you'll find them heady with the fragrance of some of Australia's most impressive rose specimens. Children love to cavort through ten themed gardens, especially the children's storybook garden. Here, the narrative unfolds through playtime in the sunshine. Top off your visit with a stop at the Garden Terrace restaurant, which looks out over the exquisite Oriental garden. Don't miss out on heritage-listed villages scattered throughout the valley, such as Wollombi. Fascinating aboriginal, pioneer and convict history melds in these villages.
If you're visiting with kids, a holiday house is a good option as you can self cater and enjoy home comforts. The Hunter is also a great place for kids to experience life on a farm, and there are a number of farm homestays and bed and breakfasts that will include the kids in farm activities like animal feeding. There are some great holiday homes in Maitland and Newcastle, the two biggest settlements in the area, and this could be a good budget option that also connects you to the conveniences of the bigger towns. For a romantic getaway, you can't miss a bed and breakfast in the wineries. Most are based around the town of Pokolbin. Winery accommodation is usually connected to the winemakers and they often have a restaurant onsite serving gourmet breakfasts and meals. If your room is nearby it won't matter if you are over the limit after a bit too much wine tasting!
Where are the unique attractions in Hunter Valley?
Out and about in Hunter Valley
Change up your wine appreciation tour of Hunter Valley, and rent a bicycle or motorcycle to explore on. Alternatively, appreciate the stunning natural beauty of this part of the world when you float over the vineyards in a hot air balloon. The views stretch for miles, making this one of the most memorable ways to experience the region's spectacular natural beauty. Every October, the valley' skyline is dominated by floating balloons in all shapes and colours.
Alternatively, get away from it all at stunning Chateau Elan. This prestigious spa boasts 17 treatment rooms plus a hydrotherapy lounge featuring salt water. Laze in one of the outdoor hot tubs and look out on the vines while you enjoy a glass of local wine. You'll also find championship golf courses at your doorstep when you stay at holiday cottages in Hunter Valley. Tee off at expertly designed courses beneath the glorious mountain ranges that hem the region.
What are the best events and festivals in Hunter Valley?
Hunter Valley Food and Wine Festival
Each May and June, the valley explodes with myriad gastronomic indulgences at the Food and Wine Festival. Visitors flock from around the globe to take part in this annual celebration of the region's world-class wines. You'll also find all manner of fruit products here, along with luscious produce and local products including cheese, chocolate and meats. A vast array of events spring up during the festival, with most focusing on wine. Gastronomes can delight, too, since there are also masterclasses in cooking and campfire cookouts beneath the stars to enjoy.
Try the region's famous sémillon accompanied by local cheeses, or sumptuous beef steak, raised locally. Make your own rich bouillabaisse, or try your hand at the art of mixology. During weekends, the wine festival is paired with a film festival in the great outdoors. The films are specially selected, with some originating in Hunter Valley. Don't miss the thrilling Burning of the Barrel and fireworks event at Glandore Estate, which sets the festival spinning with live music, local wine and decadent culinary offerings.
Frequently Asked Questions
How much should I expect to pay for a holiday letting in Hunter Valley?
You can find a holiday home to suit your budget in Hunter Valley, with prices starting from $75 per night.
How many holiday accommodation offers will I find in Hunter Valley?
There are loads of options for holiday accommodation in Hunter Valley, with 10917 offers available.
What holiday rental amenities do people typically look for when visiting Hunter Region?
The top accommodation priorities for visitors to Hunter Region are TVs, internet and barbecues.
How many accommodation offers are there in Hunter Valley?
You can browse 10917 holiday lettings in Hunter Valley, and find great deals from $75 per night.
Are pets permitted in holiday accommodation in Hunter Valley?
Want to go on holiday with your dog? You'll find 389 pet-friendly holiday lettings in Hunter Valley.
We list offers from thousands of providers, including: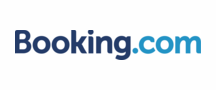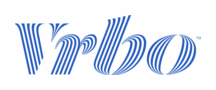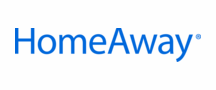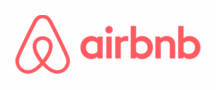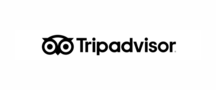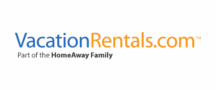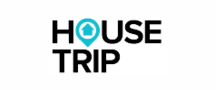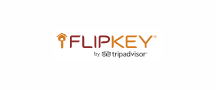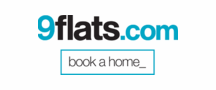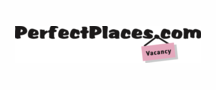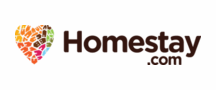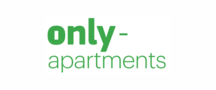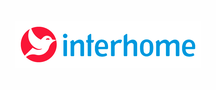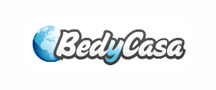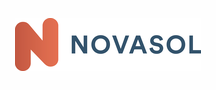 Explore More Holiday Ideas
More popular destinations in Hunter Valley