Choose the perfect holiday letting
Save up to 48%
Best holiday rental deals on the Gold Coast
Compare and find the ideal rental from $74 per night by searching through the 13,529 properties being offered in Gold Coast City. Our search engine instantaneously compares each of the accommodation options so you can save up to 48%.
Recommended holiday rentals on the Gold Coast
Rent a holiday home, apartment or cottage on the Gold Coast from just $78 per night
Apartments and vacation rentals with a kitchen
Vacation rentals with Wi-Fi
Vacation rentals and apartments with air conditioning
Popular holiday rental amenities on the Gold Coast
Choose a filter above to find a letting matching your requirements among all of the properties in Gold Coast City. Gold Coast City is the right destination to look for an accommodation if you want a rental with a pool or you need internet access during your holidays, as the most common amenities are pools and internet. Begin your holiday planning in advance if you're looking for a pet-friendly rental or you like to end your days curled up by the fire. There are only 179 listed properties providing pets allowed and 216 properties providing fireplaces.
Price and Availability Index in Gold Coast City
Holiday Rental Price Information on the Gold Coast
In the above graph, you will find information on average prices of the holiday lettings & cottages on the Gold Coast. Prices reach their highest point in February, where prices are an average of $88 a night (19/02 - 26/02). On average, the most interesting prices are in a week of December (31/12 - 07/01) as the average price is only $80 per night.
Holiday Home Availability Information on the Gold Coast
The availability graph shows the percentage of available rentals on the Gold Coast. The busiest time to book a holiday letting on the Gold Coast so far is in February (19/02 - 26/02), where only 90 rentals are available. On the other hand, the week with the most available offers is in May (28/05 - 04/06).
The weather on the Gold Coast
7-Day Weather Forecast on the Gold Coast
Accommodation options for your holiday on the Gold Coast
Holidaymakers looking for apartment rentals in Gold Coast City will have plenty of options to choose from, as they are the most typical accomodation type on offer there. In addition, the average size of apartment rentals in Gold Coast City is 116 m², with a median price of $400 per night. Moreover, most apartment rentals in Gold Coast City can host 5 people, which makes Gold Coast City a great holiday spot for medium-sized groups and families. Holidaymakers looking for something other than apartment rentals can also compare many hotel rooms, which are the other most popular property type in Gold Coast City. These properties cost $364 per night , on average, and have an average size of 94 m².
Fun for the Whole Family With Gold Coast Accommodation
Located on Australia's east coast, the charming city of Gold Coast in Queensland is characterised by expansive sandy beaches, quality accommodation, and a bustling nightlife. Featuring scenic landscapes and ocean views, Gold Coast holidays make a popular holiday destination for both singles and families.
How to get to Gold Coast City?
Getting to Your Gold Coast Accommodation
There are many ways to reach Gold Coast. Located between Queensland and New South Wales, the Gold Coast Airport receives flights from all major Australian cities, as well as some international destinations like New Zealand, Hong Kong, and Tokyo. The flight time from Sydney is about 1 hour 25min, whilst the flight from Melbourne takes about 2 hours.
You can also reach Gold Coast by train. For example, the Queensland Rail connects Gold Coast to the nearest big city, Brisbane, with a travel time of about 1 hour 30min. Finally, Surfside Buslines provide bus services in and around the Gold Coast area.
Where to find the best food on the Gold Coast?
Eating out on the Gold Coast
The Gold Coast is located in eastern Australia and is famed for its al fresco approach to life, with high-end restaurants, street side eateries and casual burger joints all embracing dining in the great outdoors. If you are travelling on a budget or just looking to soak up the authentic street food atmosphere then head to the arcades behind Surfers Paradise, which are packed with Asian lunch box restaurants where you can pick up fantastic food for a few dollars.
Tedder Avenue and Broadbeach have the highest concentration of eateries on the Gold Coast with choices to satisfy every taste and budget. Many of the restaurants operate on a bring your own booze basis, with a small corkage fee applied by the venue. If you are seeking something a little cheaper try Oskars, one of the top restaurants in the vicinity, which offers spectacular views of the beaches. It enjoys an equally impressive location with a much more affordable price tag than the nearby Kurrawa Surf Club.
What are the best places to discover the arts and culture of Gold Coast City?
Getting cultural on the Gold Coast
Despite primarily being known for its beaches and range of outdoor pursuits, the Gold Coast has a surprisingly large community of creatives, artists and musicians. The museum scene is busy and diverse, with a number of smaller specialist museums which focus on local art and local issues.
The Gallery at Hota is one of the city's most prominent museums and exhibits one of the largest collections of Aboriginal work in Australia. Boomerang Art is another highlight and showcases a range of Aboriginal fine art as well as a range of affordable artworks which are available for purchase.
The Gold Coast is also home to the country's only surfing museum, Surf World Gold Coast, which documents the history and technology of this national obsession. The Forest of Memories, situated on top of a hill in Logan Town, is an intriguing attraction which celebrates the lives of influential local figures and heroes.
What are the best activities for families on the Gold Coast?
Holidays with kids on the Gold Coast
Gold Coast holiday homes are a natural choice for a family holiday, with excellent weather and plenty of outdoor activities to keep everyone entertained. The abundant beach space and BBQ spots are perfect for keeping children occupied while you enjoy the delightful climate with a cocktail at the beach front bar.
For some natural exploration, Natural Bridge at Springbrook National Park is just the ticket. Kids will be mesmerised by the glow worms you can see in the evening after an adventure through the verdant forests. The Cumbrian Rock Pools are another geological highlight and the perfect place to cool off on a hot day.
If you happened to catch one of the rare rainy afternoons, the Ripley's Believe It or Not Museum and the Odditorium Cinema are excellent family-friendly entertainment choices. For stunning views of the city check out the Skypoint Observation Deck - visitors over twelve years of age are permitted to take part in the thrilling Skypoint Climb.
What are the best nightlife spots on the Gold Coast?
Explore Gold Coast's Nightlife
Located on Surfers' Paradise Beach, Melbas On The Park is a popular night club with a restaurant and cocktail lounge catering a variety of snacks and drinks. With its large dance floors and state-of-the-art lighting effects, this is undoubtedly one of the Gold Coast's best hot spots for a night out.
Another favourite is Elsewhere Bar in Surfers Paradise. Popular with both visitors and locals, this retro-chic night club is renowned for its special weekend parties featuring live music bands and international Djs. Alternatively, the Cocktails Nightclub makes for a great night out thanks to its chill out spaces, vast dance floors, pool tables, and elegant bar.
HomeToGo lets you search and compare accommodation from over 600 providers, including Airbnb, Stayz and more. Whether you're looking for a single Airbnb room, a spacious apartment or anything in between, you're sure to find the perfect holiday home for your trip to the Gold Coast.
Where are the unique attractions on the Gold Coast?
Excursions from the Gold Coast
An hour's drive north of the Gold Coast, you will find yourself in the state capital of Brisbane. Australia's third largest city is well worth visiting and packed with attractions for young and old alike. Highlights of Brisbane include the city's botanical gardens, the Museum of Brisbane and the glorious South Bank with its artificial beach.
In the opposite direction to Brisbane is the dreamy Byron Bay. The beaches have earned their place as one of the world's top surfing destinations, with good reason. As well as Byron, Watego's and Tallow's Beaches are situated nearby and are generally much less crowded than their more popular counterpart - perfect for those wanting to escape the crowds and enjoy the serenity of the natural environment.
What are the benefits of self-catering on the Gold Coast?
Gold Coast Holidays on a Budget
The Gold Coast is one of Australia's favourite holiday destinations thanks to its pleasant climate, which allows for outdoor activities throughout the year. Gold Coast offers a wide range of centrally-located accommodation options. Typical accommodations include modern apartments, cosy beach houses, and town houses. Budget accommodation is easy to come by in this remote area of Australia.
Many of the affordable self-catering accommodation options provide stunning views over the ocean, so you can be sure to find your dream holiday home here. It's easy to live on a budget in Gold Coast as the main attraction are the gorgeous beaches where you can soak up the sun. Booking a whale watching tour, or visiting the local World Heritage rainforest are also affordable, fun activities.
To get started, climb to the top of the SkyPoint Observation Deck where you will be greeted with spectacular views over the whole city, a great way to get your bearings. And remember, if you're an outdoor adventurer on a budget, you can always just go for a jog or cycle around the Gold Coast Oceanway, an oasis for nature and ocean lovers.
Frequently Asked Questions
How much should I expect to pay for a holiday letting on the Gold Coast?
You can find a holiday home to suit your budget on the Gold Coast, with prices starting from $78 per night.
How many holiday accommodation offers will I find on the Gold Coast?
There are loads of options for holiday accommodation on the Gold Coast, with 13,713 offers available.
What holiday rental amenities do people typically look for when visiting Gold Coast City?
In terms of holiday home amenities, travellers visiting Gold Coast City most often look for pools, internet and TVs.
How many accommodation offers are there on the Gold Coast?
There are 13,713 holiday rental offers on the Gold Coast, with plenty of Apartment rentals and Hotel rooms available.
Are pets permitted in holiday accommodation on the Gold Coast?
Want to go on holiday with your dog? You'll find 200 pet-friendly holiday lettings on the Gold Coast.
We list offers from thousands of providers, including: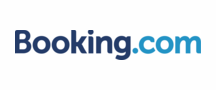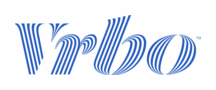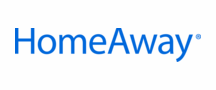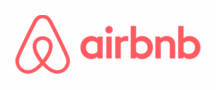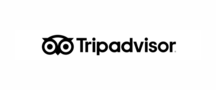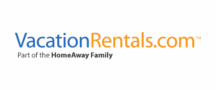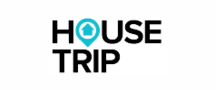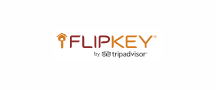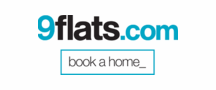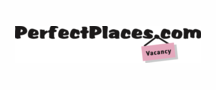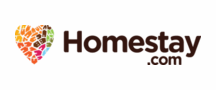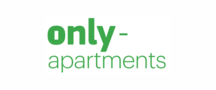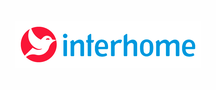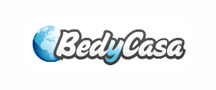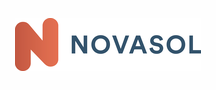 Explore More Holiday Ideas