Choose the perfect holiday letting
Save up to 50%
Best holiday rental deals in Darwin
Recommended holiday rentals in Darwin
Rent a holiday home, apartment or cottage in Darwin from just $31 per night
Vacation rentals and apartments with air conditioning
Apartments and vacation rentals with a kitchen
Vacation rentals with Wi-Fi
Popular holiday rental amenities in Darwin
Properties can be filtered based on various criteria. Just above, you will find the total number of lettings that provide a specific amenity in Darwin Municipality. You can easily find a letting fitting your expectations in Darwin Municipality if you can't imagine a holiday without internet or you're dreaming of days spent poolside, as most rentals include internet or pools. Not as many accommodation options in Darwin Municipality are available if you want a rental with a jacuzzi or you're looking for a pet-friendly rental , as jacuzzis and pets allowed are not often available in Darwin Municipality.
7-Day Weather Forecast in Darwin
Accommodation options for your holiday in Darwin
In Darwin Municipality, more than a quarter of the accommodation types are hotel rooms, which represent 27.52% of its properties. Additionally, the median size of hotel rooms in Darwin Municipality is 47 m², with an average price of $283 per night. Moreover, hotel rooms tend to be excellent for couples and small groups, since most can accommodate 3 holidaymakers. Travellers who prefer something else will also find many apartment rentals, which are the other most popular accommodation option in Darwin Municipality. These properties cost $284 per night , on average, and have an average size of 84 m².
Book a Darwin holiday house or apartment for the perfect family getaway
Situated on the far northern tip of the country, Darwin is Australia's only tropical capital city. Darwin accommodation options include amazing waterfront properties and comfortable private holiday houses ideal for a beach escape, yet still close to town. Stay in a modern holiday apartment amid the city's vibrant streets or opt for a beachside holiday rental where you can enjoy Darwin's great outdoors right on your doorstep. You can even find plenty of pet friendly accommodation!
Darwin offers visitors a fantastic balance of city adventures and outdoor pursuits. All the family will love tucking into fish and chips, catching a film at the local cinema, and exploring the terrain of neighbouring Kakadu National Park.
How to get to Darwin Municipality?
Getting to Your Darwin Accommodation
Darwin is a compact city with well-maintained roads and very little traffic compared with other Australian cities. So it's easy to get around by car and taxi. Walking to and from the beach is fine, but Darwin's tropical heat can be challenging if you go beyond that.
To reach Darwin, the Stuart Highway runs straight (as in zero bends in the road) from Alice Springs (1,500 km) and Adelaide (3,050 km). If flying suits your schedule better, Darwin has direct daily services from most major Australian cities, as well as international flights from Singapore, Bali, Manila, Kuala Lumpur, and East Timor.
The famous Ghan overnight train runs from Adelaide, with connections to Melbourne, Sydney, and Perth. You can even take your car on the train the whole way from these cities, a great option if you'd like to have your car to get around Darwin, but don't like the idea of a cross-country drive!
Where to find the best food in Darwin?
Where to eat on your holiday in Darwin
Thanks to its location in Australia's tropical Northern Territory, a wide array of fruits, vegetables, and nuts are cultivated around Darwin. Stroll the bustling Parap Market with the locals to sample regional produce, enjoy a freshly brewed coffee, and shop for arts and crafts. While the restaurant scene in Darwin is diverse, dining out is always relaxed. Knuckey Street and Mitchell Street are the central hubs for bars and restaurants, but if you're looking for a quick lunch, then the Central Business District has plenty of options. The Coffee Club Darwin Waterfront is an excellent place to start the day with some top class brews and fantastic views.
Aussie food is heavily influenced by Asian cuisine. Hanuman Restaurant cooks up authentic plates at budget prices. East West Restaurant is also Asian-inspired, and a little more upmarket. For a hearty Australian barbecue-style meal head over to Redsalt Bar and Grill. They serve fantastic premium steaks and freshly grilled seafood in a bright and contemporary setting, and, while not a budget option, it's worth every dollar.
What are the top sights in Darwin?
Darwin's best beaches
Darwin's beaches are characterised by amazing sunsets and expansive ocean views. Find prime waterfront accommodation in Fannie Bay to have the beach, the Museum and Art Gallery of the Northern Territory, and the beautiful rocky coastline of East Point all on your doorstep.
With a playground, wave pool, and plenty of cafes, City Beach is the heart of the CBD's re-developed Wharf Precinct. Just a five-minute walk from City Mall, it's ideal if you're looking for a city-centre holiday apartment with beachside vibes.
Mindil Beach is Darwin's quintessential tropical beach, with pristine sand and towering palm trees. During the dry season (April-October), Mindil hosts the popular Sunset Market, open every evening. Darwin's best ocean views, meanwhile, are found along Nightcliffe Foreshore, an area combining milky blue ocean and ochre cliffs, lined by a walking path that is another superb spot for sunset.
What are the best places to discover the arts and culture of Darwin Municipality?
Arts and culture in Darwin
Historical attractions are plentiful in Darwin and the Darwin Wharf Precinct is an excellent place to start. The wharf was bombed during the Second World War but you can still explore many intriguing landmarks. The Adelaide River War Cemetery is another moving reminder of Australia's sometimes overlooked history, which remembers those involved in the war.
To discover more about the region's more recent history, head to the Museum and Art Gallery of the Northern Territory. The exhibits here cover everything from Aboriginal cultural heritage to the state's maritime archaeology. Admission to the museum is free and there are also regular classes and workshops, as well as a cafe, making for a fantastic family-friendly day out. You can also tour Parliament House free of charge, though tours of the building must be booked in advance of your arrival.
What are the best nightlife spots in Darwin?
Bars and nightlife in Darwin
Darwin's tropical climate lends itself to late night dining and al fresco cocktails. Luck Bat Cafe is tucked away behind Nightcliff Village Shop but its charming courtyard is the ideal place to enjoy an evening glass of wine and light snack. Darwin Ski Club enjoys a premium location on the waterfront where you can enjoy the sunset with a chilled glass of beer. This casual beach bar has live music at the weekends and serves high-quality pub food with the bad boy burger gaining something of a reputation.
Browns Mart Theatre is a former historical building which today reigns as one of the regions most prolific performance venues. As well as staging a range of productions, it also boasts a charming bar where you can enjoy a drink before or after the show.
Where are the unique attractions in Darwin?
Exploring the Northern Territory
Darwin is full of stunning parks and gardens. Some highlights include Bicentennial Park (overlooking the spectacular harbour) and the Charles Darwin National Park, an area inhabited by Aboriginal peoples for many thousands of years. Darwin is also known as the gateway to the rest of the state, so there's plenty of natural beauty awaiting those who venture beyond the city limits.
Kakadu National Park, the largest in Australia, is famous for its Aboriginal rocks, of which Nourlangie Rock and Ubirr are the most notable and not to be missed. If you really want to get off the beaten track then the Tiwi Islands are the place to head. The islands offer a rich insight into the native population and their natural beauty is quite spectacular. The Aboriginal way of life still prevails over much of the islands and their communities today.
Frequently Asked Questions
How much should I expect to pay for a holiday letting in Darwin?
You can find a holiday home to suit your budget in Darwin, with prices starting from $30 per night.
How many holiday accommodation offers will I find in Darwin?
There are loads of options for holiday accommodation in Darwin, with 1277 offers available.
What holiday rental amenities do people typically look for when visiting Darwin?
The most popular holiday letting amenity in Darwin is internet, followed by pools in second place and TVs in third.
How many accommodation offers are there in Darwin?
There are 1277 holiday rental offers in Darwin, with plenty of Hotel rooms and Apartment rentals available.
Are pets permitted in holiday accommodation in Darwin?
Want to go on holiday with your dog? You'll find 44 pet-friendly holiday lettings in Darwin.
We list offers from thousands of providers, including: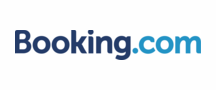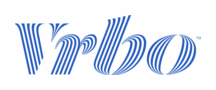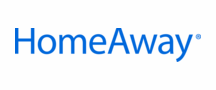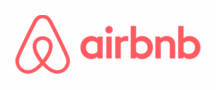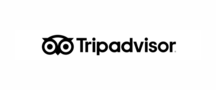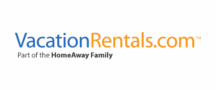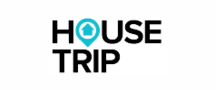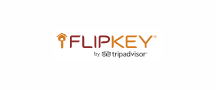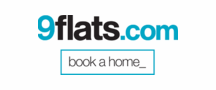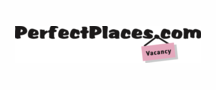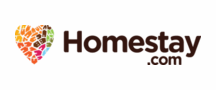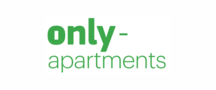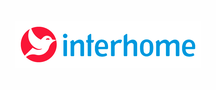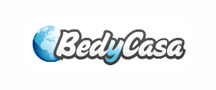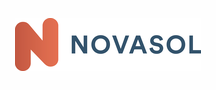 Explore More Holiday Ideas