Choose the perfect holiday letting
Save up to 36%
Best holiday rental deals in Canberra
Explore 2,026 accommodation options listed in Canberra and find the perfect place for your holidays. HomeToGo lets you instantaneously search and compare the prices of each property from different holiday letting websites to discover the best deal and save up to 43%.
Recommended holiday rentals in Canberra
Rent a holiday home, apartment or cottage in Canberra from just $86 per night
Apartments and vacation rentals with a kitchen
Vacation rentals and apartments with air conditioning
Vacation rentals with Wi-Fi
Popular holiday rental amenities in Canberra
Our search page's filters will help you find the perfect accommodation in Canberra. Our database shows that internet and TVs prove to be the most frequently provided features in Canberra. You can even compare and find rentals if you want a letting with a fireplace (30 rentals include fireplaces in Canberra) or you plan to go fishing (11 rentals with fishing).
7-Day Weather Forecast in Canberra
Accommodation options for your holiday in Canberra
In Canberra, hotel rooms are the most common accommodation option. Additionally, hotel rooms in Canberra have a median price $261 per night as well as an average size of 47 m². Moreover, this type of property is the perfect choice for couples and small groups, as the majority of hotel rooms are able to host at least 3 people. If you would like to rent something else, you can search alternative offers, including apartment rentals, which are another typical type of property in Canberra. These properties cost $266 a night , on average, and have an average size of 75 m².
Enjoy a classic Aussie vacation with a cosy cabin or modern accommodation in Canberra
It's no surprise that Canberra, Australia's capital city, is often ranked among the best places for travel by magazines and websites. The sheer diversity of attractions in Canberra make it an absolute delight for visitors of all ages and interests. It's cosmopolitan by nature, but also holds its culture and indigenous elements close. Canberra accommodation brings you to snow-capped mountains, hiking trails, horse riding, and some of the best camping spots in Australia.
Spend time at the Canberra Museum and Gallery to get a peek at local art, and head to the Parliamentary Zone for a tour of the Australian High Court and old Parliament House. Alternatively, enjoy the views from Mount Ainslie, hit the trails on a mountain bike, explore local cuisine, or shop for antiques, local crafts and other souvenirs.
Enjoy some local coffee or wine in the comfort of your own holiday home to unwind in true Canberra style. Dive into the nature surrounding Australia's beautiful capital with an elegant Canberra accommodation. Conveniently located between the metropolitan cities of Sydney and Melbourne, this holiday destination offers beautiful natural settings that are ideal for enjoying outdoor activities. Experience hiking, biking, and horse riding with a comfortable cabin rental in Canberra. Canberra's pet friendly caravan parks and cabins are an ideal option for a holiday with your dog!
Where to find the best food in Canberra?
What to eat in Canberra
From famous vineyards to award-winning restaurants and renowned dishes, Canberra is a paradise for foodies. Experience affordable farm-to-table dining at the Food Co-op Shop & Café, which sells local organic produce in its grocery section and whole foods at the café. This not-for-profit eatery's breakfast, vegan lunches and funky pies are popular among locals and visitors alike.
FreakShakes have found an impressive following on Instagram after Pâtissez launched them in 2015, and trying them at their place of origin is truly special. Picking from the variety of flavours may be a tough choice, though. Topped with ingredients such as fresh whipped cream, Nutella and chocolate fudge brownies, every shake here is a sweet lover's delight.
What is the weather like in Canberra?
What Weather to Expect on Your Holiday in Canberra
With crisp, cool winters and warm, dry summers, the weather in Canberra is enjoyable in all seasons. The temperatures in the Canberra summer range between 12.6°C and 27°C. Even the nights are usually balmy, though they can be humid. In autumns and spring, the days are mild, with temperatures ranging between 6.8°C and 20°C, while the nights can get quite cool.
If you visit Canberra in the winter, expect cold days and nights with average temperatures ranging between 1°C and 12°C. The good news is that the climate virtually guarantees snowfall on the nearby Australian Alps, making Canberra an ideal destination for outdoor vacations with great photo opportunities.
What are the top sights in Canberra?
Canberra is a deservedly popular camping destination. Just 20min drive away from Canberra, you will find the Cotter Campground along Casuarina Sand. Perfect for a weekend excursion, this campground offers hot showers flushing toilets, and a gorgeous riverside location. Venture out of your tent and start the day with some canoeing, swimming, or fishing. Nearby, the scenic Brindabella Mountains offer all the hiking trails you could wish for.
A must-see attraction for any camping vacation in Canberra is a visit to Namadgi National Park. This verdant park provides the perfect backdrop for recreational activities such as horse riding, fishing, hiking, and mountain biking. The park is the perfect place to learn more about the many plant and animal species of the area. There are also beautiful rock formations to admire, as well as Aboriginal cultural sites to visit.
What are the best places to discover the arts and culture of Canberra?
Art and culture in Canberra
Canberra's origins as a planned city and the aesthetic influence of the 19th-century Arts and Crafts Movement is visible all over. The city's art and culture scene is particularly famous.
Visit the National Museum of Australia to learn about the country's 60,000-year social history. Artefacts related to Aboriginal and Islander cultures as well as interactive exhibits, grouped by concept and not era, are highlights at this museum.
The National Portrait Gallery is interesting, not only for art lovers but all travellers. While the exterior façade sports a contemporary geometric design, the inside houses about 400 mixed-media portraits of important Australians across various fields.
The National Multicultural Festival, held over three days in February, is also an exciting way to experience the city's cosmopolitan culture. Dance, music and food from all over the world come together for this celebration of cultural diversity.
What are the best activities for families in Canberra?
Family holidays in Canberra
Families visiting Canberra will find plenty of fun activities to enjoy together. Pack a picnic basket and spend a relaxed day at the Australian National Botanic Gardens, home to the world's biggest collection of native Australian plants. Free guided tours of the gardens are available, too.
Join a kangaroo spotting tour to see these marsupials in the wild, or just visit places where kangaroo sightings are high. The lawns of the Governor House, the path up to Mount Ainslie, and Namadgi National Park's Tidbinbilla Nature Reserve are a few such places.
The 250-hectare National Arboretum is home to varied flora, including species, from all over the world, in addition to picnic areas, a café, and a restaurant. Take a walk, cycle, or join a guided tour of the area. The Pod Playground, a big hit with children, offers climbing frames, swings, giant cubbies, and other play options.
With HomeToGo, you can compare holiday rentals from over 600 providers, including Airbnb, Stayz and many more. Whether you're looking for a single Airbnb room, a spacious holiday home or anything in between, you'll easily find the perfect accommodation for your holiday in Canberra.
What are the best events and festivals in Canberra?
Festivals and events in Canberra
Canberra is also known for its many festivals, giving visitors an opportunity to experience the city alongside the locals. The beautiful Floriade Festival celebrates spring flowers, transforming the Commonwealth Park into a riot of colours over a month in September–October. Flower lovers from all over flock to see over a million tulips and other flowers. There are also photography workshops, sculptures, live entertainment and markets.
For a true-blue Australian festival experience, attend the National Folk Festival around Easter. Every year in March–April, approximately 50,000 people from across the country arrive in Canberra to celebrate five days of pure fun with folk music, dance, and crafts at the Exhibition Park. Explore the stalls at the festival's market to pick up cool knick-knacks and sample delicious food.
Frequently Asked Questions
How much should I expect to pay for a holiday letting in Canberra?
You can find a holiday home to suit your budget in Canberra, with prices starting from $86 per night.
How many holiday accommodation offers will I find in Canberra?
There are loads of options for holiday accommodation in Canberra, with 2,026 offers available.
What holiday rental amenities do people typically look for when visiting Canberra?
In terms of holiday home amenities, travellers visiting Canberra most often look for internet, TVs and dishwashers.
How many accommodation offers are there in Canberra?
There are 2,026 holiday rental offers in Canberra, with plenty of Hotel rooms and Apartment rentals available.
Are pets permitted in holiday accommodation in Canberra?
Want to go on holiday with your dog? You'll find 111 pet-friendly holiday lettings in Canberra.
We list offers from thousands of providers, including: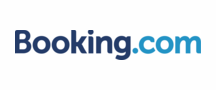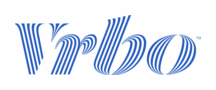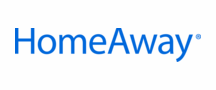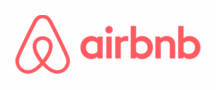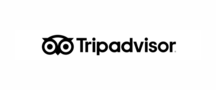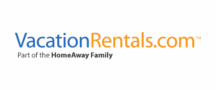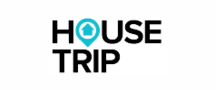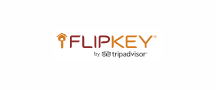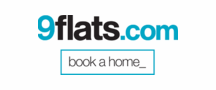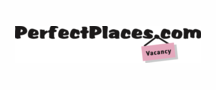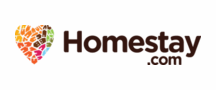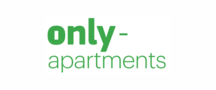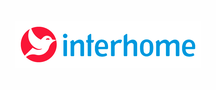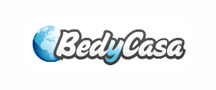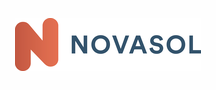 Top holiday destinations near Canberra
Explore More Holiday Ideas