Choose the perfect holiday letting
Save up to 41%
Best holiday rental deals in Ballina
15 beautiful accommodation options from 14 holiday letting websites can be booked in Ballina Shire Council with prices starting at $106 a night. HomeToGo allows you to instantly search and compare the prices of each property from different partner websites to discover the best price and save up to 44%.
Recommended holiday rentals in Ballina
Rent a holiday home, apartment or cottage in Ballina from just $106 per night
Apartments and vacation rentals with a kitchen
Vacation rentals and apartments with air conditioning
Vacation rentals with Wi-Fi
Popular holiday rental amenities in Ballina
Finding a property with a pool shouldn't be too difficult in Ballina Shire Council. Many of the properties provide one. Interestingly, our data shows that more motel provide pools than hotel rooms. In addition, they're able to welcome 3 holidaymakers, on average, while hotel rooms with pools can accommodate an average of 4 guests. In Ballina Shire Council, nearly half of the holiday rentals with a pool are situated near the water.
Accommodation options for your holiday in Ballina
Relax by the sea with holiday accommodation in Ballina
Head to New South Wales's north coast and unearth the beauty of Ballina, the small coastal city bordering the Pacific Ocean. Stay in a scenic Ballina holiday rental overlooking the rolling hills of the hinterland, and be sure to snap a photo next to the city's iconic 12-meter giant prawn, one of Australia's biggest sights.
How to get to Ballina Shire Council?
Getting to Your Ballina Accommodation
Located just off the main A1 and M1 Pacific Highway, Ballina is about 115km south of Gold Coast, and the region's main airport. Most visitors fly into Gold Coast or Brisbane, then pick up a hire car for the drive south to Ballina. From the opposite direction, it's a 780km drive north along the Pacific Highway from Sydney, or 636km from Newcastle.
There is a range of public transport options for getting to your cabin or holiday accommodation in Ballina too. Greyhound buses on the route between Sydney and Brisbane stop in Ballina travelling in both directions, along with regional services running between Ballina and Gold Coast. The nearest railway station is at Casino, a relatively short drive west of Ballina. NSW Trainlink services originating in Brisbane or Sydney all call at Casino station.
Where to find the best food in Ballina?
Where to eat on your holiday in Ballina
Enjoy a fresh seasonal meal with friends and family at Eltham Valley Pantry. This intimate restaurant with indoor and outdoor seating offers a broad range of breakfast and lunch menu options as well as fresh bakery products cooked on site. Eltham also serves vegetarian, vegan, and gluten-free options.
Browse the Pantry's deli cabinet for local meats and artisan cheeses, as well as homemade dips and pickles. Guests are welcome to enjoy their meal inside the cozy farmhouse café or take it to go to be eaten outside at one of the craftily designed picnic tables beneath the shade of the pecan trees. Book a dining experience for you or your loved ones and plan an unforgettable day among the green valleys of the hinterland.
What are the best places to discover the arts and culture of Ballina Shire Council?
Discover Ballina's history at the Ballina Naval & Maritime Museum
Naval enthusiasts can't miss the captivating tours at the Ballina Naval & Maritime Museum. View the museum's original centerpiece, the Las Balsas raft, which traveled from Ecuador to Ballina in 1973 only to prove that the journey was possible. This museum is packed with so much memorabilia that guests could spend hours delving into the history that molded Ballina into the city it is today.
Discover the largest collection of naval ships in Australia and see the interactive displays and a functioning steam engine. Learn about the significant role women played in the naval forces, and browse artefacts of electronic warfare dating back to World War II. You can join a guided tour or explore on your own at the museum, which is open seven days a week.
What are the best activities for families in Ballina?
Family Holidays in Ballina
The stand-out feature of any family holiday in Ballina is the beach. The 10km of coast from Ballina to Lennox Head is one long beach, but one of the best stretches is Lighthouse Beach, at the mouth of the Richmond River. It's a great place for swimming, walking, surfing and fishing. If you're really lucky, you may even spot some whales just off the coast.
One of Ballina's quirkiest attractions is the Big Prawn, one of Australia's Big Things attractions. The prawn is a reference to Ballina's history as a fishing town. The 9m tall prawn was recently saved from demolition, and is now the town's best spot for a selfie.
If you and your family are interested in finding out about Ballina's history, then take an evening stroll along the Ballina Waterfront Trail. The 4km walk takes around an hour, passing information boards about the history of the town and art installations by local artists. Turtles and dolphins can sometimes be seen in the waters just offshore.
Where are the unique attractions in Ballina?
Enjoy a relaxing beach holiday in Ballina
Whether you're visiting Ballina Lighthouse or strolling along the Ballina Historic Waterfront Trail, you'll have an unforgettable time at Ballina Beach. This carefully guarded expanse of water is the perfect spot for families to spend the day on the sand, with free parking and public restroom facilities.
Discover the history of European settlers and the Aboriginal people of Ballina on the 19 information boards that line the Ballina Historic Waterfront Trail, a 1.5km walk that begins at Fawcett Park and ends at the North Wall. At the trail's end, set up the camera and view the whales and dolphins as they dance among the waves.
We list offers from thousands of providers, including: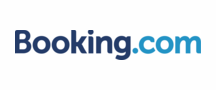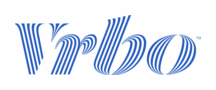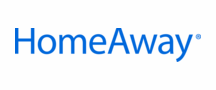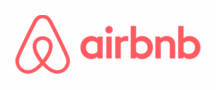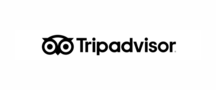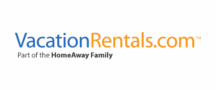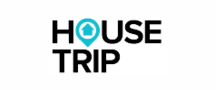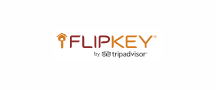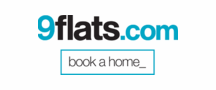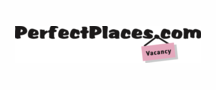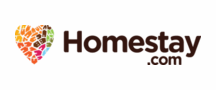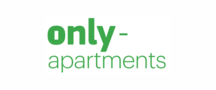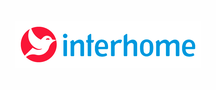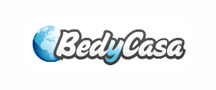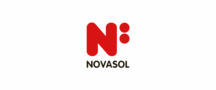 Explore More Holiday Ideas